Shopping Cart
Your Cart is Empty
Thank you for your business!
You should be receiving an order confirmation from Paypal shortly.
Exit Shopping Cart
2022 Summer PRESCHOOL Program
Monday - Friday , AM or PM (9am-12pm or 1pm-4pm)
$185 per weekly session

(Government subsidy may be available only if registered for the all sessions in a month)
$200/month in support available - check eligibility
Dropoff up to 10 minutes before class time
Pickup up to 10 minutes after class time
*Late PIckup up to 5pm available for PM class upon request
(additional fees apply)
Aged 3-6, must be at least 3 years old by start date
Registration Fee Due at the time of registration
Early Bird Registration Promo: Enroll before May 1st to qualify:
5% discount if enrolling in 3 or more camps
$25 Registration Fee Applied to Tuition
All themes are designed to maximize fun and avoid summer learning loss!
Children will spend a part of the day going outside each day, so remember to apply sunscreen!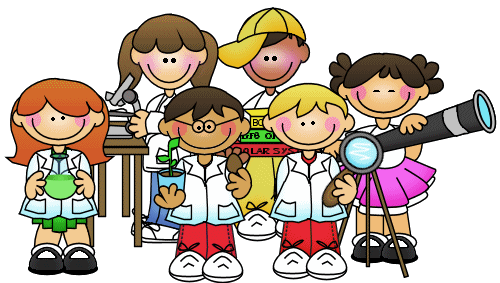 Mad Scientists
Your child will be able touch, see, hear, smell and taste what science is really all about! We use simple, real world science techniques to create some messy, oozing experiments and explosions!
A daily combination of in-class discovery and exploration, outdoor games and physical activities, and hands-on applications of the scientific principles presented.
Earth Rangers
The planet is in trouble and our students must become Earth Rangers to save it! This interactive week will have student's complete missions in order to become certified Earth Rangers!
To become an Earth Ranger, students must take a look at the different ways to keep our planet healthy by learning about the overall ecosystem and the importance of plants, trees, insects, and animals. Is your child ready to save the world?
Prehistoric Adventures
Students will spend the week travelling back in time to learn all about dinosaurs - and beyond!
They'll participate in fun and exciting interactive games, create crafts, uncover fossils and learn all about the era!
Academic themes and concepts will be embedded into each craft and activity promoting numeracy, literacy, and inquiry.
Students will spend the week learning everything about animals! We will be going on a safari to explore the jungle, take a trip to the arctic, and even explore closer to home and discover farm life!
By the end of the week your child will become a certified animal expert by making animal themed crafts and playing lots of indoor and outdoor animal themed games.
Bug Life
This week will be filled with hands-on discovery! We will meet some creepy crawlies up-close and personal and learn how they live.
We will be getting buggy while learning about insect life cycles and creating some ooey-gooey art projects!

Around the World
Students will become World Explorers in search of different people and places; their culture and their way of life. Students will earn stamps in their passports in order to become certified World Explorers!

This week will help to broaden your child's view of the world. We will expand their horizons beyond the map they know.
Students will be emersed in all things aquatic! We will dive to the depths exploring all the creatures we meet along the way.
Students will be engaged fun indoor and outdoor ocean themed activities, crafts, and science experiments. Your child will become a certified ocean expert!
Programming is designed to avoid summer learning loss while having loads of fun!
Come join us for tons of learning and fun in the sun this Summer!
JumpStart provides a unique summer program which includes educational activities and creative weekly themes.
Camp is a great place for children to sharpen skills, advance in existing studies or explore new interests. JumpStart's focus will always be to prepare students for the upcoming school year by aligning with Alberta Curriculum concepts such as learning through inquiry. We achieve this mission by hiring Educators who not only share the same passion but also love working with children!
Through a hands on learning approach, your child will have a blast exploring, discovering and learning throughout the summer while gaining skills and confidence that will set them up for success!
Literacy
Science
Math
Outdoor Play
Gross/Fine Motor Activities
Dramatic Expression
Centre Time
Socialization
Stories
Songs
Arts and Crafts
In-Class Field Trips
/